Episodes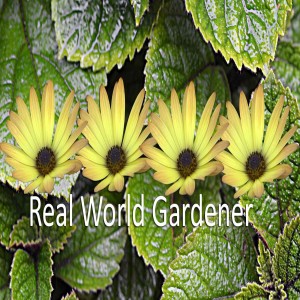 Tuesday Mar 09, 2021
Tuesday Mar 09, 2021
 TOOL TIME
Topiary Shears
During the warmer months of the year, your garden can start looking like a jungle because it's growing so fast.
More so because of la nina bring welcoming rains to drench the parched soil.
What things can you do in the garden to tame it somewhat other than a short back and sides?
Have you thought of a bit of topiary?

You don't have to go all out and doing something like in this photo, although it is rather nice.

But what tools help you do the job properly?

Let's find out what needs doing
I'm talking with Tony Mattson general manager of 
www.cutabovetools.com.au
Normally you need to do the trimming fairly regularly and you're trimming the newer growth. 
Older wood may need a nip with secateurs.
The single handed topiary shears are great for small jobs such as perfecting that topiary ball. Topiary shears are similar to sheep sheers. (pictured
Two handed topiary shears are a lightweight hedge shear usually weighing less than 1 kg. 
The blades are straight and vary between 20-25cm (8-10 inches) in length.
There's also battery operated one handed shears.
Starting your own topiary from scratch like the balls in the photo,  you need to choose the right type of plant that responds well to topiary. 
Think buxus species, lilly pillies, or the common myrtle,  (Myrtus communis) are great starting points to kick off your topiary garden.
Between each trim, step back and look at how you are progressing so it ends up symmetrical.  
If you have any questions either for me or for Tony you can email us 
Realworldgardener@gmail.com
 or write in to 2rrr, PO Box 644 Gladesville NSW 1675.