Episodes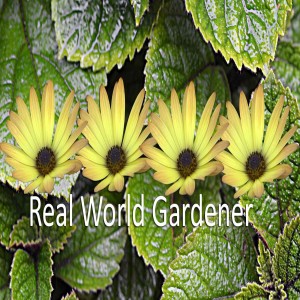 Sunday Sep 22, 2019
Sunday Sep 22, 2019
SPICE IT UP
Is salt a spice a seasoning or something else?
Is there more than one type of salt?
Why should we use it rather than leave it out?
Did you know that culinary salts come in two basic categories - sea salt and mined salt?
All this and more about salt. I'm talking with Ian Hemphill from www.herbies.com.au
Let's find out
Salt is actually a mineral, not a spice which means it doesn't lose its flavour over time like spices and herbs do.
Salt is used as a seasoning, and is just NaCl or sodium chloride.
Most dishes that would be spiced will contain salt.
There are many types of salts on the market but they fall into two categories.
1) salts with impurities, that give a different flavour.
2) salts with different textures.
An example the first is Murray River pink salt. The colour is pink because of the minerals that the aquifer has flown through.
Indian Black salt is also mined salt. Initially  the big chunks that are mined are deep purple to almost black in colour. However, when it is crushed, it becomes a pale pink in colour. Exudes a pungent odour.
this salt is a key ingredient in  'chat masala' which also contains cumin, coriander seed and asefetida. 
if requestingd the salted version of the drink lassi , it will contain chat masala.
All salt originates in sea water, but sea salt is evaporated from liquid ocean water, while mined salt is taken from ancient deposits left by long-dry seas.
Ian's Secret Tip: salt is cheap and heavy and added to some spice blends to make them cheaper so watch out and just buy the best.
If you have any questions either for me or for Ian, you can email us Realworldgardener@gmail.com or write in to 2rrr, PO Box 644 Gladesville NSW 1675.