Episodes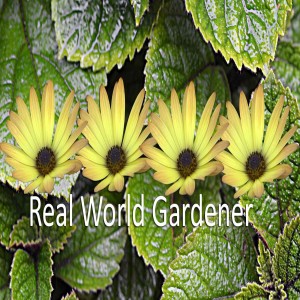 Friday May 01, 2020
Friday May 01, 2020
PLANT DOCTOR
Plants for Privacy in a Container
What do you do if you want a plant for privacy but there's either not enough soil in that location or you're in an apartment? 
I've talked about big trees in pots with horticulturist, Adrian O'Malley from Plant of the Week, before, but it doesn't have to be just about trees for privacy. 
So what can it be? 
Let's find out . 
I'm talking with Steve Falcioni from 
www.ecoorganicgarden.com.au
PLAY: Plants for Privacy in pots_15th April 2020 
Choose as large a pot/container as you can accommodate in the spot where you want to achieve some privacy.
For my Magnolia 'Little Gem,' I have a 60cm terracotta round pot.
The disadvantage with round terracotta or ceramic pots, is that they can be bowled over in strong winds.
Mine has a large crack down one side having been blown to the ground numerous times during strong winds.
Magnolia Little Gem surround by orchids. 
Cracked terracotta pot after being knocked over in strong winds.
There is of course the problem of replacing the soil which over a few years, will slump.
Rejuvenating Your Large Potted Plant
TIP: employ help to push the container gently to the side then ease out the tree or large shrub.
Use this opportunity to give the plant a root prune, about 10% all over.
Replace any loose soil with good quality potting mix and only a couple of handfuls of compost, whether homemade or store bought.
If you really want a sure fire winner, then choose 
Murraya paniculata 
or commonly called Murraya, for your screening option. 
Yes, I know it's pretty common, but that's a good choice if you're prone to forgetting to prune it. 
A lesser known and somewhat handsome plant that Steve mentioned is 
Radermachera "Summer Scent." 
Originating from Southern China, 
Summerscent
 has lush, glossy, compact foliage. 
Best of all this plant has clusters of white to pale pink scented flowers that flower profusely throughout the warmer months. 
A perfect plant for hedging or screens as it responds well to pruning and adds a tropical feel to the garden. 
Summerscent grows well in full sun and shade as well as indoors if kept in a well lit position. 
If you have any questions of course, why not email 
realworldgardener@gmail.com
 or write in to 2RRR P.O. Box 644 Gladesville NSW 1675.