Episodes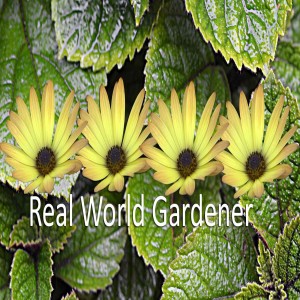 Thursday Jun 06, 2019
Thursday Jun 06, 2019
WILDLIFE IN FOCUS
Varied Triller: Lalage leucomela
Today it's a pretty looking bird that is Australian but with a French sounding scientific name.
Varied Triller's have a wide-ranging diet, about anything from fruits, to nectar, and insects.
Don't be alarmed though, they go for the fruits of native figs and not your fruit trees in you backyard or orchard.
Varied Triller
Let's find out more.
 I'm talking with Dr Holly Parsons from www.birdsinbackyards.net
The varied triller is a small to medium, about the size of a noisy miner and weigh around 35grams.
The male is black on top, with white eyebrows and grey barring on the chest. The Females are similar to the males, but with a little bit more brown in their feathers.
Lalage leucomela
Their call is a softish churring sound. Rather pleasant to listen to.
The Varied Triller builds a beautiful cup shaped nest held together with spider's web and placed in the fork of a tree.
Sorry Tassie and Victoria, you miss out, but maybe when you're travelling to other parts of Australia, you can listen out for them.
If you have any questions either for me or for Holly, drop us a line to realworldgardener@gmail.com or write in to 2RRR PO Box 644 Gladesville NSW 1675