Episodes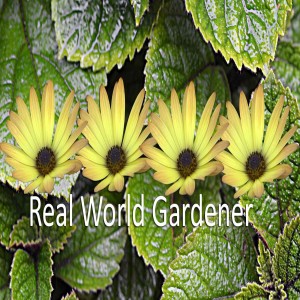 Thursday Feb 21, 2019
Thursday Feb 21, 2019
DESIGN ELEMENTS
No Shade For Outside Dining
Summer has been hot, really hot, and we want to cool off.
In the evening, things cool down a bit, but the sun stays up late.
So what do you do if just outside the back door where the outdoor dining setting is, it's still really stinking hot?
Peter's Sea Changer Garden
You sit outside for a little while and then you can't stand it anymore and retreat inside.
So what can you do to fix that? Let's find out.
I'm talking with Peter Nixon, garden designer
You could make yourself a shade hut or a dining canopy.
Or if you want a pergola, grow a deciduous climber on it that will drop it's leaves in winter so that you can enjoy some winter sun.
NEWS
Designer Peter Nixon 'Clifton' Masterclass on Sydney Cool Subtropics Gardens
7 Woolwich Road, Hunters Hill, 10am – 11.30am
Wednesday 1st May, 2019
http://www.dgnblog.peternixon.com.au
Peter Nixon's home work garden 'Sea-Changer' will open free on Saturday 4th May, 10am till 2pm at 21 Lavinia Street, Forresters Beach on the Central Coast an hour's drive from the Wahroonga on ramp. See Garden Lovers https://www.paradisusgl.peternixon.com.au & https://www.paradisusgl.peternixon.com.au or Instagram at https://www.instagram.com/explore/locations/1024854734/paradisus-garden-design-peter-nixon?hl=en Designers midday 'Walk & Talk' & 1 page hand out for exciting names of plants in flower and or foliage on the day.