Episodes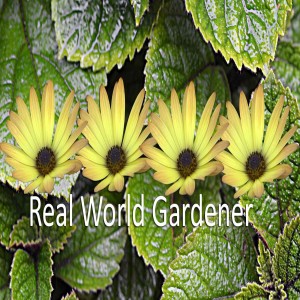 Friday Sep 29, 2017
Friday Sep 29, 2017
PLANT DOCTOR
New Pest: Tomato-potato psyllid
A new pest that could be coming to your garden soon is not something we gardeners would be glad to hear about.
But it has been detected in Australia and New Zealand so it's something we need to be on the lookout for because it seems to combine the damage of a couple of pests.
Worse than that, it attacks plants from the Solanaceae family, like tomatoes, eggplants and potatoes, and even some plants in the Lamiaceae like Catmint.
Let's find out all about it….
I'm talking with Steve Falcioni, general manager of www.ecoorganicgarden.com.au
PLAY : Tomato_potato psyllid_20th September_2017
This new pest is something to watch out for and possibly a good time to take a hand lens with you out into the garden to have a closer look at the pests. 
The distinctive dame is when you see leaves that have curled up from the edge.
There is other damage as well that is similar to aphid and mite damage combined.
What does it look like?
The adults are 2-3mm in length or aphid size.
The main body is grey with some white markings. Click on the link below to see a photo.
The important distinction is the clear wings which sit at 45 degrees, almost like a mini cicadas wings or the peak of a house.
If you have any questions about this new pest; the tomato-potato psyllid, then why not email us realworldgardener@gmail.com or write in to 2RRR PO Box 644 Gladesville NSW 1675