Episodes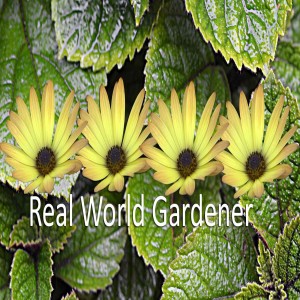 Tuesday Mar 03, 2020
Tuesday Mar 03, 2020
TOOL TIME
Garden Rakes
Garden rakes have got to be one of the many of the must have tools in a garden shed. 
But like the old successful tv ad about engine oils where they said, oils aint oils, the same applies to garden rakes. 
There's no one formula that suits all garden situations, but some are more flexible than others, 
Let's find out more. 
I'm talking with Tony Mattson of 
www.cutabovetools.com.au
Do you hate raking the leaves because your garden rake catches on everything aor is heavy so the job is tiring?
Believe me when I say, that once you find the right garden rake, one that is light, adjustable, with tines that seem to scoop up leaves without too much effort, then happy days.
The rake with the adjustable fan width and handle height seems to be the most versatile of rakes and would be a great addition to the tools in the garden shed. 
Tony mention that out of the plastic rakes, Polyamide nylon and high impact nylon will last a lot longer but of course will cost a bit more. 
There is also specific rakes for dethatching lawn, or raking up gravel or spreading soil.
These are all different to the rakes that are for raking leaves. 
Why is it that gardens seem to have lots of leaves?
If you want to know more or if you have any questions about garden rakes, why not email 
realworldgardener@gmail.com
 or write in to 2RRR P.O. Box 644 Gladesville NSW 1675.