Episodes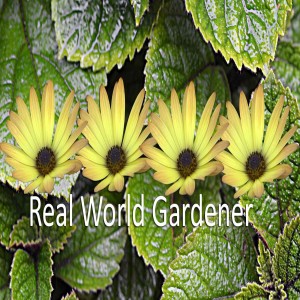 Sunday Sep 27, 2020
Sunday Sep 27, 2020
 TOOL TIME 
Garden Hoses: New Hoses on the Market
Watering your garden by hand in the warmer months is usually a relaxing pleasure unless of course you're fighting with a cranky hose.
Hoses don't last forever, and when they start to show signs of wear, you may find yourself getting frustrated every time the hose kinks and stops the flow of water.
So what's new in hoses if you need an update?
Some are made of vinyl, some are made of rubber, some have reinforcement, some are expanding, and others advertise as being kink free and even made of steel
Which one do you choose?
Let's find out.

That was Tony Mattson, general manager of www.cutabovetools.com.au
Tony's tip, is 'buy what you can afford, and don't just go for the cheapest.
You want it to last a minimum of 5 to 10 years
Hoses have a hard life out in the sun, or frost in some cases so don't expect too much from your hose after 5-10 years.
Check the distance from the hose to the furthest point you want to water. Longer is not better because it's heavy to move around.
Consider how long should you have a hose. Tony says most people overestimate how much hose length that they need.
The diameter is 1/2 inch or 12.5mm. A nursery would traditionally use a 19mm diameter hose.
Materials of hoses: kink ratings are not connected to any standard. A bit of marketing goes into the rating most likely.
A totally kinking hose may be made totally of  rubber.
Then store it in loops not small circles.
When you first get a hose, lay it out in the sun to straighten it out.
It may just be time for a replacement.
If you have questions about hoses or have information to share, drop us a line to 
realworldgardener@gmail.com
 or write to 2rrr PO Box 644 Gladesville NSW 1675
VEGETABLE HEROES