Episodes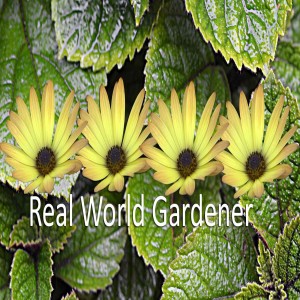 Thursday Aug 08, 2019
Thursday Aug 08, 2019
TOOL TIME
Plant Cuttings
Joining a garden club may sound a bit off topic for the tool time segment.
However, General Manager of cut above tools, Tony Mattson has given his fair share of gardening talks and has some insights to share about what the benefits are of joining.
Let's find out. I'm talking with Tony Mattson, general manager of www.cutabovetools.com.au
Great reasons to join a garden club include
Share your gardening knowledge or gain knowledge from plant experts that may be in the club.
Pruning tips for your area.
Swap seedlings
Cutting table and plants for sale, usually for a few dollars each.
Homemade refreshments at the end of the night.
If you look up garden clubs of Australia website, https://gardenclubs.org.au/
you will find your nearest garden club.
For example I looked up what garden club was near TANK fm in Kempsey. Turns out there's a garden club very close, South West Rocks and District Garden Club Inc, that meets every 2nd Monday 10am.
Very few of the garden clubs have a website but there's always a phone number, so go on, give it a go. You've got nothing to lose and plenty to gain.
If you have any questions for me or for Tony, email us at rea.worldgardener@gmail.com.
Or you can write in to 2RRR PO Box 644, Gladesville NSW