Episodes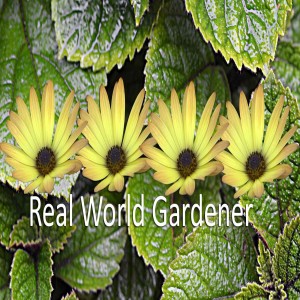 Friday Aug 12, 2016
Friday Aug 12, 2016
REAL WORLD GARDENER Wed. 5pm 2RRR 88.5fm Sydney, streaming live at www.2rrr.org.au  and Across Australia on the Community Radio Network. www.realworldgardener.com
REALWORLD GARDENER NOW ON FACEBOOK The complete CRN edition of RWG is available on http://www.cpod.org.au/ , just click on 2RRR to find this week's edition.

PLANT OF THE WEEK
SOFT TREE FERN Dicksonia antartctica
Dicksonia Antarctica is a statement tree which will create a dramatic sense to any garden.
Easily established and maintained, this evergreen tree is guaranteed to intensify your garden.
Let's find out. I'm talking with the plant panel, Karen Smith, editor of Hort Journal
www.hortjournal.com.au  and Jeremy Critchley, The Green Gallery wholesale nursery owner. www.thegreengallery.com.au
Soft tree ferns live in moist areas with high water content in wet sclerophyll forests, along creek beds, in gullies and occasionally at high altitudes in cloud forests
Dicksonia tree ferns can grow up to 15m in height; it has large dark green roughly textured fronds in a spreading canopy of up to 6m in diameter.
They have an erect rhizome forming a trunk. They are very hairy at the base of the stipe. (trunk). The "trunk" of this fern is the decaying remains of earlier growth of the plant and forms a medium through which the roots grow
Fast Fact:
Did you know that the soft tree fern doesn't reach maturity until it's 23 years old?
A lot of places just name this tree fern but you mightn't want the taller growing coin spot tree fern.
Look for Soft tree fern or Dicksonia Antarctica on the label.