Episodes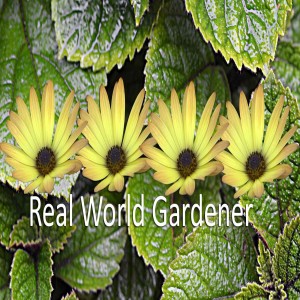 Thursday Apr 11, 2019
Thursday Apr 11, 2019
DESIGN ELEMENTS
French Provincial Style Gardens
If someone asked you to describe a French Provincial garden what would you say?
What would be the key elements of such a garden?
Would it be quirky frenchy nic nacs, and include a trompe l'oeil or a parterre?
Would it include plants that are French?
Let's find out. 
I'm talking with Danielle Collier from Artistic Horticulture.
Favourite garden plants: for a French garden might include architectural plants. Agapanthus. Canna. 
Mediterranean Plants. Acanthus mollis, bear's britches. Iris. 
Perennials. Aquilegias. Dahlias. Grasses. Phormium Tenax. 
Shrubs and Hedging Plants. Roses. Garden Bulbs and corms. Alliums. 
Climbing Plants. Bougainvillea. 
Trees. Acacia dealbata, Toon chinensi or Chinese cedar. 
If you have any questions either for me Danielle why not write in to realworldgardener@gmail.com