Episodes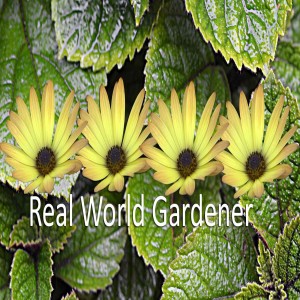 Thursday Dec 15, 2016
Thursday Dec 15, 2016
FOOD IS FREE
It seems like a far fetched hippy idea that food can be free but in some centres around Australia, the idea has taken off.
Lou Risdale started the first Australian "food is free'project in Ballarat photo Weekly Times Ballarat.
Launched in 2012 and called the Food is Free project, the aim being to line your street with front yard community gardens which provide free harvests to anyone.
It kicked off in America initially but has had some support in Australia as well.
To find out more I spoke with a project team leader from Ballarat, Lou Risdale.
Lou's project is in a laneway in Ballarat that runs alongside her house.
This laneway receives a fabulous amount of sunlight and is a perfect space for people to either drop off or pick up free fruit and veggies.
At the moment, Lou has 30 volunteers that pass through the laneway a few times a day to pick off any spoilt fruit and veg.
Lou's was the first project of this kind in Australia. and now about 100 people a day come and go at peak times, to this laneway project and it has proven to be a great meeting place for them as well.
The gardens are built and offered for free using salvaged resources that would otherwise be headed to the landfill.
By using drought-tolerant, wicking bed gardens, these low maintenance gardens only need to be watered every 2-4 weeks.
This simple tool introduces people to a very easy method of growing organic food with very little work.If you're interested in starting your own food is free project just go to http://foodisfreeproject.org where you'll find a guide on how to do just that.