Episodes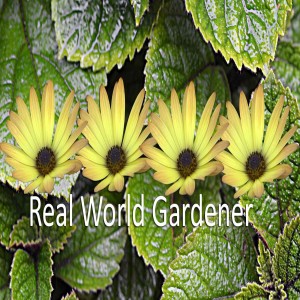 Thursday Jun 28, 2018
Thursday Jun 28, 2018
PLANT OF THE WEEK
Camellias originate in China and Japan and if you've never grown one, it's time to start looking at those flowering in people's gardens and in nursery and garden centres to choose one of your favourites.
Soon you will have a long list of favourites and find it difficult to narrow it down to just one or two.
I asked the plant panel this question, and let's see what they came up with.
Camellia japonica Lovelight
I'm talking with Jeremy Critchley owner of www.thegreengallery.com.au and Karen Smith editor of www.hortjournal.com.au
 Favourites mentioned are : Easter Morn; Lovelight, Mrs D. W. Descanso, Betty Cuthbert, Bob Hope.
 Camellias prefer acidic soil so if you like to grow Azaleas and they're successful in your garden, why not add a backdrop of Camellias or two. 
If you're short on space, Camellias make good subjects for espalier too.
If you have a question either for me or the plant panel why not drop us a line to realworldgardener@gmail.com or write in to 2RRR PO Box 644 Gladesville NSW 1675