Episodes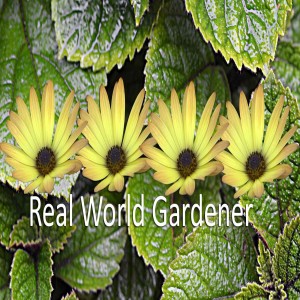 Thursday Dec 12, 2019
Thursday Dec 12, 2019
GROW YOUR HEALTH
Dandelion: Taraxacum officinale
I've talked about weeds on this program, not just controlling weeds but eating weeds.
It's not something that I've got my head around yet, but one weed that is being showcased today has been used in herbal medicine and nutrtition for quite a while.
Apparently it's good for your liver.
Let's find out what it is.
I'm talking with Simone Jeffries, naturopath, nutritionist and wellness coach of www.simonejeffriesnaturopath.com.au
The leaf has a serrated edge forming a basal rosette, with a strong taproot.
Dandelion flowers have only ray florets, and no disc florets, therefore no centre.
Milky sap comes from the stem.
It's good though that dandelion coffee or tea has the same health benefits. 
Simone recommends eating the leaf because they are bitter. 
Bitterness is good for us, because it stimulates the appetite.
Dandelion leaves are best when young because they become more bitter with age.
Add to a salad, incorporate into a pesto or mix it in with a juice.
The dandelion root is beneficial also, being made into tea or dandelion coffee.
Contains high amounts of iron and calcium.
You can slow bake the root until its brittle, then you can grind it up to make your own tea or coffee.
As always, make sure you can identify the weed correctly before consuming it.
Also don't collect the weeds on roadsides or nature strips, because you don't know what animal has left its message on them or if they have been sprayed with herbicide. 
If you have any questions for me or for Simone please contact us or write in.