Episodes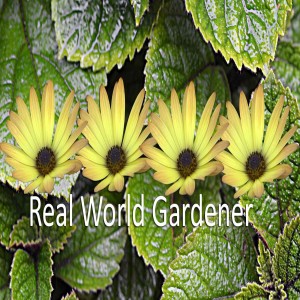 Sunday Oct 26, 2014
Sunday Oct 26, 2014
REAL WORLD GARDENER Wed. 5pm 2RRR 88.5fm Sydney, streaming live at www.2rrr.org.au and Across Australia on the Community Radio Network. www.realworldgardener.com
REALWORLD GARDENER NOW ON FACEBOOK
The complete CRN edition of RWG is available on http://www.cpod.org.au/ , just click on 2RRR to find this week's edition. The new theme is sung by Harry Hughes from his album Songs of the Garden. You can hear samples of the album from the website www.songsofthegarden.com
DESIGN ELEMENTS
with Lesley Simpson, garden designer.
Create a Rose Garden
photo M Cannon
What's your favourite flower?
A better question is what's your favourite flower that you can grow in your district?
Roses are probably up there as number one favourite flower but for a lot of places in Australia, they're tricky to grow.
But, if you've developed the knack for growing roses, and you could grow a few more, why not create a special rose garden.
There's plenty of different ideas for creating rose gardens and this was just one of them.
After all what could be more romantic than roses in the garden-over an archway, adorning a pillar, climbing a lattice or just a row of roses.

Rosa Cornelia photo M Cannon
 
Rosa Stella Gray

If you love to smell the roses why not grow at least one in a pot if you haven't got the right amount of sunlight or conditions in your garden?