Episodes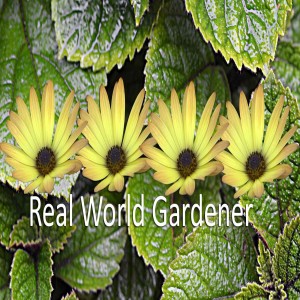 Friday May 05, 2017
Friday May 05, 2017
THE GOOD EARTH
Mushroom picking sounds like a great idea, but around the world, people die from eating poisonous ones.
Not only do you need to know where to go but also how to tell which are poisonous and which are not.
Authorities recommend to only forage in the supermarket aisles or buy a mushroom kit and grow your own!
Saffron Milk Cup Mushroom
However, if you go out with a knowledgeable guide, you may be able to enjoy this pleasant past time without fear of keeling over.
Let's find out.
I'm talking with Margaret Mossakowska, Director of Moss House and Living Skills Coordinator of Permaculture North.
In Australia, cool climate pine forests are the best places.
State owned forests have public access and picnic tables for you to enjoy your mushrooms after picking them.
Forests need to be 10 - 20 years old so that the fungal networks have had time to re-establish after the intensive agriculture that's involved in starting forest plantations.
Slippery Jack Mushroom undersides.
Saffron Milk Cap mushrooms (pictured above) exude an orangey white sap when cut.
This sap oxygenates to a green colour, so it's not mouldy.
These are the easiest to identify. 
Slippery Jack Mushrooms (pictured here) don't have gills on the underside but more of a foam structure.
You can also find mushrooms where horses and cows are pastured. these are mostly button mushrooms and harder to identify.
TIP: Cut the mushrooms instead of pulling our digging them out. By doing this you're letting spores for future generations of mushrooms remain in the environment where they grow best.
WARNING: Only ever go collecting mushrooms with an experienced guide.
Do not rely on guide books for collecting mushrooms.
They're very easy to misidentify.
Margaret says that when she takes people out foraging for mushrooms, that she asks them to tip out their collected mushrooms onto a blanket.
By doing this, Margaret can check each and everyone one of them to make sure that they're not the poisonous ones.
If you have any questions about mushroom picking or have some advice or photos to share, why not drop us a line to realworldgardener@gmail.com or write in to 2RRR P.O. Box 644 Gladesville NSW 1675.