Episodes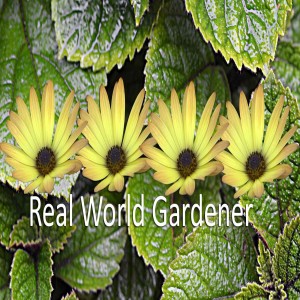 Saturday May 07, 2016
Saturday May 07, 2016
REAL WORLD GARDENER
Wed. 5pm 2RRR 88.5fm Sydney, streaming live at
www.2rrr.org.au
 

and Across Australia on the Community Radio Network.
www.realworldgardener.com
REALWORLD GARDENER NOW ON FACEBOOK
The complete CRN edition of RWG is available on
http://www.cpod.org.au/
, just click on 2RRR to find this week's edition
PLANT OF THE WEEK
CHRYSTANTHEMUM MULTIFLORA
Looking fantastic right now with their explosion of flowers that are so many, you can't see the foliage.
This time the breeders haven't held back with some of the variety names which include, Boulevard, Popcorn, Mars, Moulin Rouge and Clown.
Chrysanthemum multiflora
So, what about growing your own?
Let's find out which ones are so good. I'm talking with  the plant panel were Karen Smith, editor of Hort Journal www.hortjournal.com.au  and Jeremy Critchley, The Green Gallery wholesale nursery owner. www.thegreengallery.com.au
Chrysanthemum multiflora grows dense and can reach an average height of 40 - 80 cm and a spread of 40 - 80 cm.
The flowers  of Chrysanthemum multiflora are about half the size of regular or more commonly grown garden 'mums' but the number so many, that it makes for a dazzling display.
Chrysanthemum multiflora or Garden Mums are prolific bloomers and are easy to grow, hardy, and available in a huge range of colours. They have different type of flower and bloom season to fit every landscape need.
•Anemone: 1 or more rows of petals with a cushion-like centre.
•Pompom: Familiar globular shape
•Regular Incurve: Petals curve up and in, forming a sphere
•Single or daisy: Looks like its cousin, the daisy
•Spider: Long, curled petals droop down and give a spider-like look
Chrysanthemum multiflora
These are among the shorter, mounding varieties of mums generally grouped as 'cushion' mums.