Episodes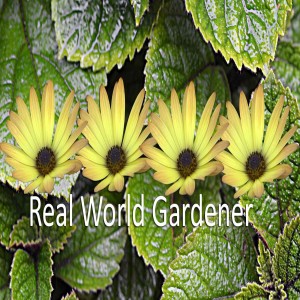 Thursday Feb 23, 2017
Thursday Feb 23, 2017
REAL WORLD GARDENER Wed. 5pm 2RRR 88.5fm Sydney, streaming live at www.2rrr.org.au  and Across Australia on the Community Radio Network. www.realworldgardener.com
REALWORLD GARDENER NOW ON FACEBOOK
The complete CRN edition of RWG is available on http://www.cpod.org.au/ , just click on 2RRR to find this week's edition.
Burmese Honeysuckle: Lonicera hildebrandiana
If you like the colour golden yellow and you like perfume in the garden, consider planting one of the world's most spectacular climbers.
The scent is to die for and it'll knock your eyes out as well.
Yes, it's a climber but you can let it scramble over the ground.
Let's find out about this plant.
I'm talking with the plant panel Karen Smith, editor of Hort Journal www.hortjournal.com.au and Jeremy Critchley, The Green Gallery wholesale nursery owner. www.thegreengallery.com.au
Play: Lonicera_Hildebrandiana_15th February_2017
Burmese honeysuckle is a non-invasive version of honeysuckle but be warned it's a climber on steroids.
Often said by Peter Nixon garden designer, " you might need a whip and a chair to keep this one under control."
What may entice you though is that its berries taste just like Gin and Tonic.