Episodes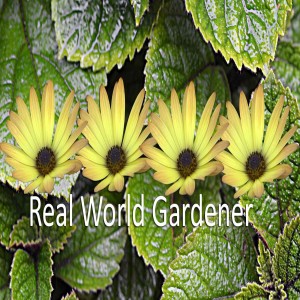 Monday Apr 15, 2019
Monday Apr 15, 2019
TOOL TIME
Garden Toolboxes for the Beginner and Semi-Advanced Gardener
Over the years, gardeners accumulate quite a number of tools that they regard as essential and wouldn't be without.
I'm not talking about anything that is powered, wither by petrol or electricity, but hand tools.
Quite often we even have several of the same too.
If you knew someone who was just starting out in gardening, what would you recommend they have as an essential part of their gardening tool kit?
Limit it to three and see how you go.
Let's find out what the experts recommend.
I'm talking with Tony Mattson General Manager of www.cutabovetools.com.au
PLAY: Toolbox part 1-11th July 2018
What do you think, do you agree with Tony's essential beginner's tool kit or would you have chosen something else?
For the most part, I'm sure listeners would have said a pair of secateurs would be the bare minimum, but one pair of secateurs doesn't make a kit, you need two more things.
What are yours? If you have any questions either for me or Tony, you can email us Realworldgardener@gmail.com