Episodes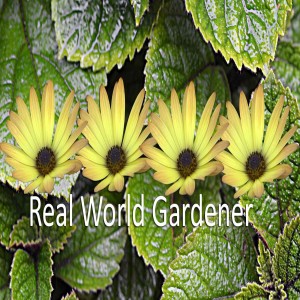 Monday Apr 15, 2019
Monday Apr 15, 2019
This next plant is a native but is often overlooked because people go for the more colourful and show Grevilleas.
They may come in limited colourways, but their flowers are much more substantial and spectacular, particular if you have several cultivars planted or grouped together.
Banksia spinulosa
Plus they provide nectar for wildlife during the colder months of the year.
Let's find out about them
I'm talking with Jeremy Critchley owner of www.thegreengallery.com.au and Karen Smith editor of www.hortjournal.com.au
PLAY: Banksia spinulosa_11th July 2018
Banksia spinulosa isn't slow growing at all and within a couple of years, if grown from seed, will have reached over one metre tall and wide, plus provide a least 8 flower spikes.
Banskia flower spikes you can either cut for the vase, or just leave on the bush for the native wildlife to enjoy.
As cut flowers, Banksias can last for months.
If you have a question either for me or the plant panel why not drop us a line to realworldgardener@gmail.com or write in to 2RRR PO Box 644 Gladesville NSW 1675