Episodes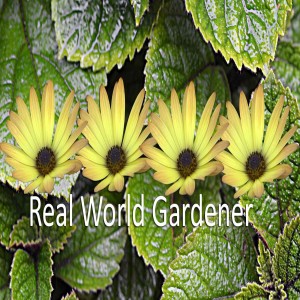 Saturday Oct 12, 2019
Saturday Oct 12, 2019
TOOL TIME
Battery Operated Garden Tools part 2
Last week, part 1 of the topic of battery operated garden tools was aired because there was so much to be said about them.
This week, it's part 2 with a brief summary of what points that were touched on in part 1.
So, the new wave of garden tools are battery operated.
Let's get into the topic
I'm talking with Tony Mattson, general manager of www.cutabovetools.com.au
Batteries for garden tools can be purchased as 3, 4, 5, and 6 Amp Hours.
How long the battery lasts depends on which garden equipment you are using and how much load you will be putting on that particular piece of equipment.
It's advisable to buy two batteries at the initial purchase so that one can be charging while you are using the other.
Typically, recharging batteries takes between 30 - 45 minutes.
TIP: batteries aren't interchangeable between brands.
Battery operated lawnmowers don't leave a tread.
Make your brand selection based on the range of equipment that meets your needs.
Battery powered tools are easier to start, lighter, have no petrol smell, and best of all are much quieter and cheaper to run.
If you're wondering whether or not a battery operated lawnmower will cut through buffalo or kikuyu lawns. Tony says, no problem at all, and no tread marks on the lawn because the lawnmower is so much lighter.
If you have any questions for me or for Tony, why not write in to Realworldgardener@gmail.com or write in to 2rrr, PO Box 644 Gladesville NSW 1675