Episodes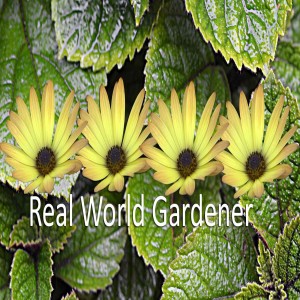 Thursday Oct 03, 2019
Thursday Oct 03, 2019
TOOL TIME
Battery Operated Tools part 1
Have you ever cut through the electric cord of your electric hedge trimmer?
I know I have. Thank goodness for the safety cut off.
They may be light than petrol powered hedge trimmers, but apart from the risk of cutting through the cord, there's the meters and metres of cord that you may have to run.
Especially if you have a long back yard and need to get to a hedge.
So what's the alternative? 
Battery powered edger
I'm talking with Tony Mattson, general manager of www.cutabovetools.com.au
Lithium ion batteries for battery operated garden tools now have now no memory so they don't have to be fully discharged before charging again. The power tools themselves are so much lighter.
The big tip is how much gardening do you need to do with the tools?
Base it on amp hours.
4 amp hours will go for 25% longer than 3 amp hours and 5 amp hours will go 50% longer than e amp hours.
Battery lawnmower
But the cost increases on the batteries also. 
Important Tip: The batteries are not interchangeable between brands, so make your selection based on the range of tools that you need for your garden. If the brand you like doesn't have everything you need, as well as spare parts, choose another, but reputable brand.
If you have any questions for me or for Tony, why not write in to Realworldgardener@gmail.com or write in to 2rrr, PO Box 644 Gladesville NSW 1675.