Episodes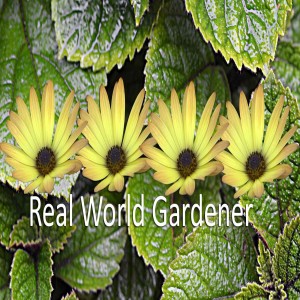 Saturday Dec 18, 2021
Saturday Dec 18, 2021
 SPICE IT UP
Dill versus Fennel
How well do you know your herbs?
Have you ever used fresh dill in any recipes?
Perhaps a dill sauce, with smoked salmon or in a potato salad, but what about fennel.?
Those feathery fronds of dill, have a similar smell to fennel, so can they be used interchangeably? Dill is pictured here but it looks similar to the feather fronds of fennel doesn't it?
So how can you tell the difference between dill and fennel fronds?
Fennel bulb and frond
Dill fronds are slightly finer and a darker green than fennel fronds.
Dill has a higher anise or licorice note when you crush the leaf.
Fennel has the same level of anethol (active enzyme) but tends to be sweeter.
Seeds or both dill and fennel are used in cooking and are referred to as a spice.
Seed flavour profiles differ from the fresh plant. 
Dill fronds are sometimes referred to as 'dill weed' in recipes.

Dill seeds are used a lot in pickles, but don't have magical properties.

Ian's great tip was when using fennel seeds, dry roast them which by the way gives satay sauce that special flavour.

My favourite use of fennel seeds is in home-made sausage rolls.  

I mix 150 grams of beef mince with 300gms of pork mince, 1 grated carrot, 1 grated potato (raw), w teaspoons of chopped sage leaves, 1 teaspoon fennel seeds,  salt and pepper to season. Divide mixture onto puff pastry sheets and roll up with join side down onto baking trays. Bake for 15 minutes at 220 C until golden.
Dill or Fennel flowers?
Let's find out by listening to the podcast.
I'm talking with Ian Hemphill from www.herbies.com.au 

If you have any feedback email 
realworldgardener@gmail.com or write in to 2RRR PO Box 644 Gladesville NSW 1675