Episodes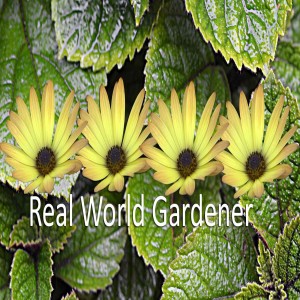 Friday Oct 06, 2017
Friday Oct 06, 2017
TALKING FLOWERS
All About Lilies
Lilies-Tiger, Asiatic and Oriental
The genus Lilium belongs to the family of plants known as Liliaceae. True lilies belong to this genus and, despite their names, some species such as the Peace lily or Day lily are not true lilies, despite the 'lily' part of their name.
There are true lilies and there are fake lilies.
What I call fake lilies are thoese flowers that look like lilies, have lily in their name, but are members of the Liliaceae family.
Some of these fake lilies are  Daylilies, water-lilies and arum-lilies.
Lily Flower Meaning
White: Virginity, purity, majesty. It's heavenly to be with you.
Yellow: I'm walking on air. Happy.
Tiger lily: Wealth, pride.
Pink stargazer lily: Daydreamer, pure of heart. Heaven in your eyes. Congratulations.
White stargazer lily: Sympathy
Taurus flower
WARNING
Lily contains compounds that induce renal failure in cats.
Even small amount of pollen can induce poisoning in cats.
If you want to have lilies inside the house, and you have cats, cut of the stamens which hold the pollen, and this will also prolong the life of the lily in the vase.
I'm talking with expert florist Mercedes Sarmini fro www.flowersbymercedes.com.au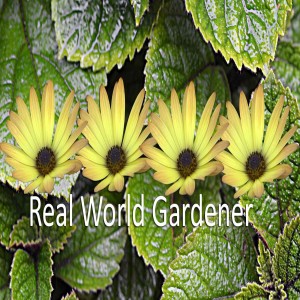 Friday Oct 06, 2017
Friday Oct 06, 2017
PLANT OF THE WEEK
CRABAPPLES Malus floribunda
Flowers on this tree are so spectacular that you'll be wondering why you've never planted it in your garden. 
Not only that, it's easy to grow, is a small tree and is quite hardy.
But maybe you have one in your garden, and you've had it for years.
So instead you're the envy of neighbours all around you but they've been either too afraid to ask you what it is or have been trying to sneak cuttings.
Let's find out about this plant.

I'm talking with Karen Smith, editor of Hort Journal www.hortjournal.com.au and Jeremy Critchley, The Green Gallery wholesale nursery owner. www.thegreengallery.com.au
PLAY: Malus floribunda Wychwood Ruby"_30th August_2017 
There's quite a few other varieties of crabapples to choose from with enticing names like Sugar Tyme,  Showtime, Royal Raindrops and Golden Raindrops. 
The bonus is even though it's a small ornamental tree, you get these crab apples and if you're into masterchef or other cooking shows, you'll be wanting to make crab apple jelly to use on your cooking creations.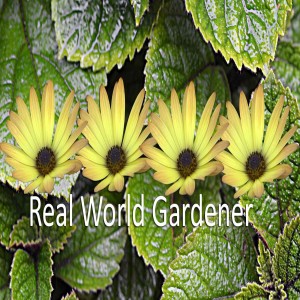 Friday Oct 06, 2017
Friday Oct 06, 2017
What's On The Show Today?
Illegal in some countries but we can safely use it in Spice it Up, beat that sugar addiction with this plant in Vegetable Heroes; a showstopper of a flowering tree in plant of the week, and flowers that bring your money in Talking Flowers segment.
SPICE IT UP
Poppy Seed. Papaver somniferum
This next spice may have some people wondering as to how safe it is.
The reason is that the name suggests links with the underworld and drugs, but nothing could be further from the truth.
After all it's there for all to see in the spice aisle of your supermarket, and is often seen as an ingredient in ready mix cakes.
did you know that poppy seeds have been used for thousands of years because of the wonderful, some say nutty flavour?
What am I talking about?
Let's find out all about it
I'm talking with Ian Hemphill from www.herbies.com.au
PLAY : Poppy Seed_27th September_2017
Poppy seed is a beautifully culinary spice used in dishes of many countries.
Drugs are made from the latex of the poppy, however the seeds contain negligible amounts of any narcotic content.
The ones that Ian is talking about are the blue poppy seeds for your cakes, breads and sprinkling over pasta.
Ian recommends sprinkling some poppy seeds over cooked pasta because it compliments carbohydrates so well.
There's also white poppy seeds which is used a lot in Indian cooking. 
The white poppy seeds are soaked in water and then macerated, before using in Indian dishes as a thickeners.
Be warned though, some countries in Asia, like China, Thailand, and the Arab Emirates, have banned poppy seeds of any kind, culinary or otherwise.
If you have any questions about poppy seeds, then why not email us realworldgardener@gmail.com or write in to 2RRR PO Box 644 Gladesville NSW 1675