Episodes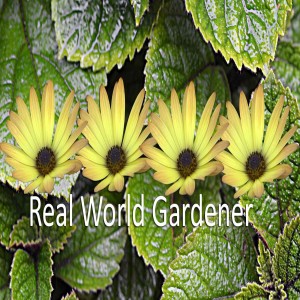 Saturday Mar 05, 2016
Saturday Mar 05, 2016
REAL WORLD GARDENER Wed. 5pm 2RRR 88.5fm Sydney, streaming live at www.2rrr.org.au  and Across Australia on the Community Radio Network. www.realworldgardener.comREALWORLD GARDENER NOW ON FACEBOOK The complete CRN edition of RWG is available on http://www.cpod.org.au/ , just click on 2RRR to find this week's edition

DESIGN ELEMENTS
 Scorch Damage on Plants
This garden series with Garden Designer Peter Nixon, is all about garden challenges thrown at us mostly by nature but also due to a situation in your garden that you might need to fix.
Today's garden challenge is about scorch damage- that's the browning of plant tissues, including leaf margins and tips, and yellowing or darkening of veins which may lead to eventual wilting the leaf dropping off.
What can you do? Let's find out. I'm talking with Peter Nixon Garden Designer. www.peternixon.com.au

Aniseed Myrtle, scorch damage. photo M Cannon

Sunburn on plants sounds a bit far- fetched but that's what happens and if the air is hot enough, flowers will dry and curl up even if they're in shade.
Affected plants may sometimes recover through watering and fertilization (if the cause is not over-fertilization).
Light pruning may also help to reduce the water-pumping load on the roots and stems.
Make sure that the watering you do actually gets down into the soil.
If you have any questions about scorch damage in your garden, write in and let us know what happened our email address, or just post it realworldgardener@gmail.com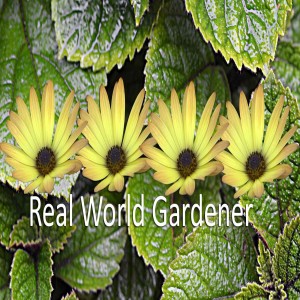 Saturday Mar 05, 2016
Saturday Mar 05, 2016
REAL WORLD GARDENER Wed. 5pm 2RRR 88.5fm Sydney, streaming live at www.2rrr.org.au  and Across Australia on the Community Radio Network. www.realworldgardener.com
REALWORLD GARDENER NOW ON FACEBOOK The complete CRN edition of RWG is available on http://www.cpod.org.au/ , just click on 2RRR to find this week's edition.

WILDLIFE IN FOCUS
Brown Thornbill
Often referred to by birders as LBB, this little bird can look similar to a lot of other little birds.
the characteristic shape of Thornbills are short tail, short sharp body , sort of like a ping pong ball.
Brown Thornbill photo Birds of  Australia
Often these birds are hard to identify because they're not a conspicuous bird and are rarely seen on the ground.
But being a rather inquisitive bird it will usually come out if you make squeaking noises.
Let's find out about how to best identify this LBB.

Brown Thornbill photo barwonbluff.com.au

I'm talking with Dr Holly Parsons, Manager of Birds in Backyards.

Brown Thornbills will quite happily visit your garden, the park, or your local nature strip, particularly where there are large patches of remnant vegetation or shrubby creek lines.
Did you know that the Brown Thornbill sticks around its home territory for life? Apparently marked birds known to be 11 years old have been re-captured several times, never having moved more than a few hundred metres from where they were first caught.
If you have any questions about Brown Thornbills or any other bird, drop us a line to realworldgardener@gmail.com or write in to 2RRR PO Box 644 Gladesville NSW 1675